Greetings from foggy Vancouver!
Two days ago, Eve and I attended a venture capital networking event in downtown Vancouver, BC. The event is part of the NVBC competition, a combination business incubator/mentoring program/business competition for Canadian startups. The view was spectacular: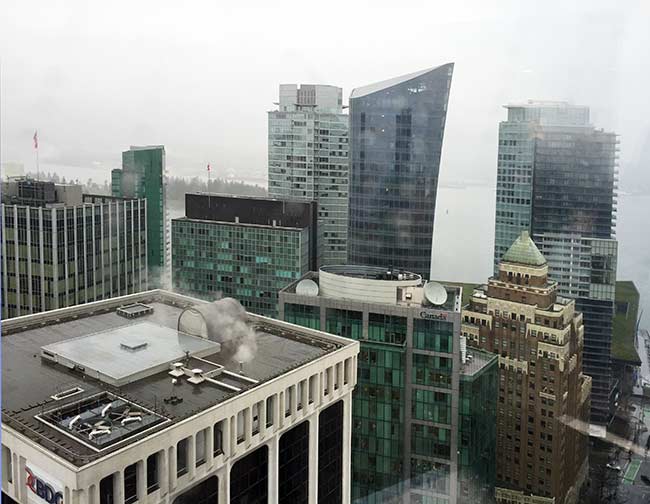 We are competing for venture capital to help fund research and development into the "bionic dildo" project.
What is that? Glad you asked.
The bionic dildo project is a new technology intended to give people born without male anatomy the sensation of what it is to have a penis. Our goal is to use direct neural stimulation in a wearable device that creates a genuine sensation of touch. With this, we hope to empower people who were born with female anatomy but who want the experience of male anatomy to have that experience without surgery and in an easy to use and easily reversible way.
We've already begun the research and development process, and we're looking for funding to help us bring this idea to life. It's going to be an interesting path. Stay tuned!